WHAT WE DO
The Toowoomba Hospital Foundation assists in ensuring that every patient who visits our hospitals receives the best possible care and that our health professionals have access to scholarships, research and staff development opportunities.
With the support of the community, the Toowoomba Hospital Foundation continues to play a vital role in assisting to fund the needs of our hospitals to deliver the greatest impact.
FUNDING
We provide funding for state-of-the-art equipment, research and staff development to enhance facilities, promote health and to aid our hospitals to deliver the best services to our community.
Who can apply for funding?
Funding is available for staff of the Toowoomba Hospital, Baillie Henderson Hospital and Mt Lofty Heights Nursing Home in the following four categories:
Equipment, facilities enhancement and supplies to promote better outcomes and to aid health services
Health and medical research
Education, training and professional development
Scholarships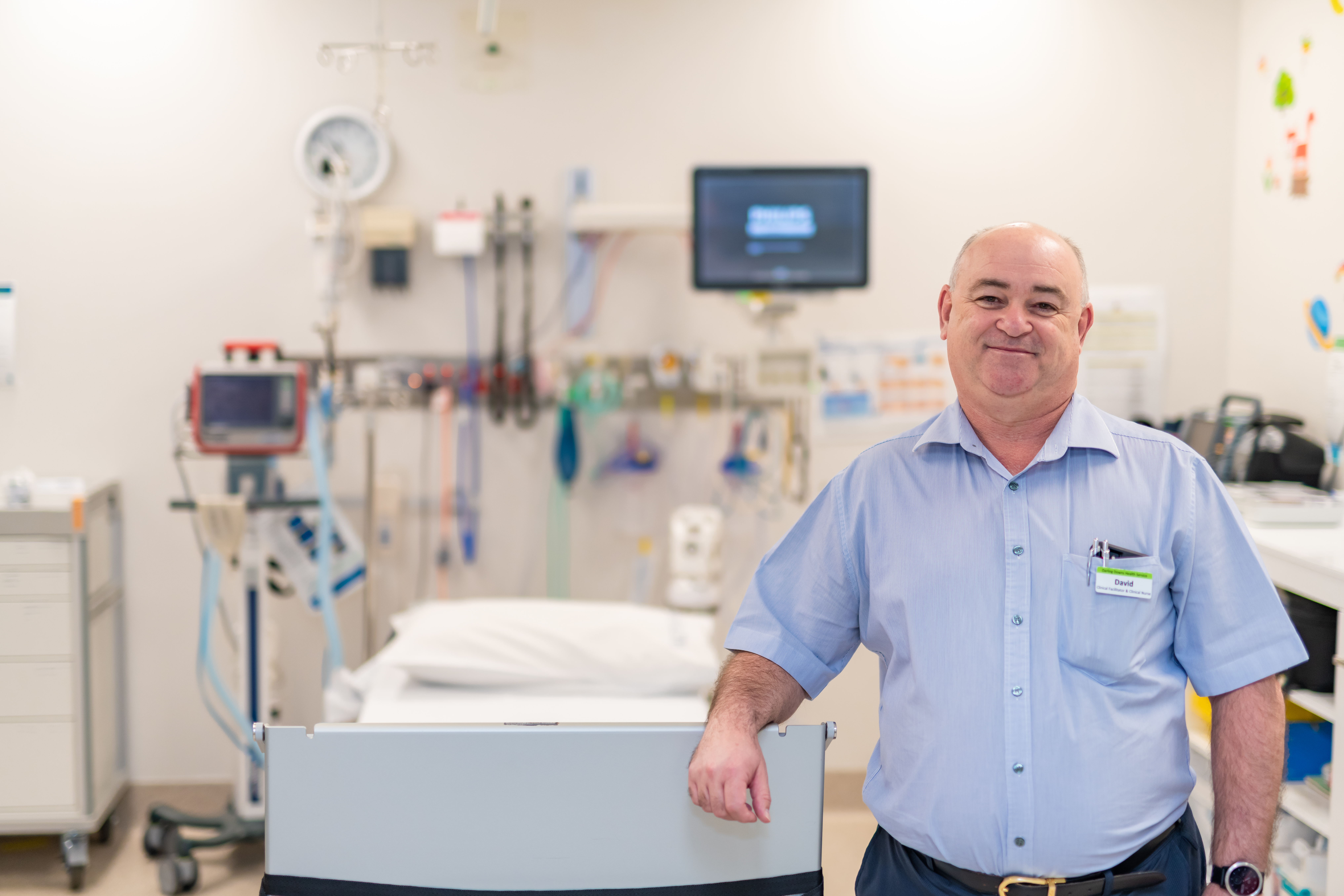 RESEARCH
Research provides the opportunity for our staff to investigate and implement life-saving and life-changing opportunities for our patients.
Health research across the Darling Downs Hospital and Health Service (DDHHS) is given an added boost every year with the Pure Land Learning College's generous annual $120,000 donation to the Toowoomba Hospital Foundation for the ongoing support of annual Research Project Scholarships.
The Research Project Scholarships are awarded in two categories:
Novice (up to the value of $10,000)
General (up to the value of $50,000)
This research makes the possibility of new discoveries and treatments for our patients a reality.
Staff wanting to undertake a research study, please read the Application Guidelines before completing the Application Form.
If you would like more information about the Toowoomba Hospital Foundation / Pure Land Learning College Reserach Project Scholarships, please email the Research Scholarships Coordinator at DDHHS-RESEARCH@health.qld.gov.au or phone (07) 4616 6696.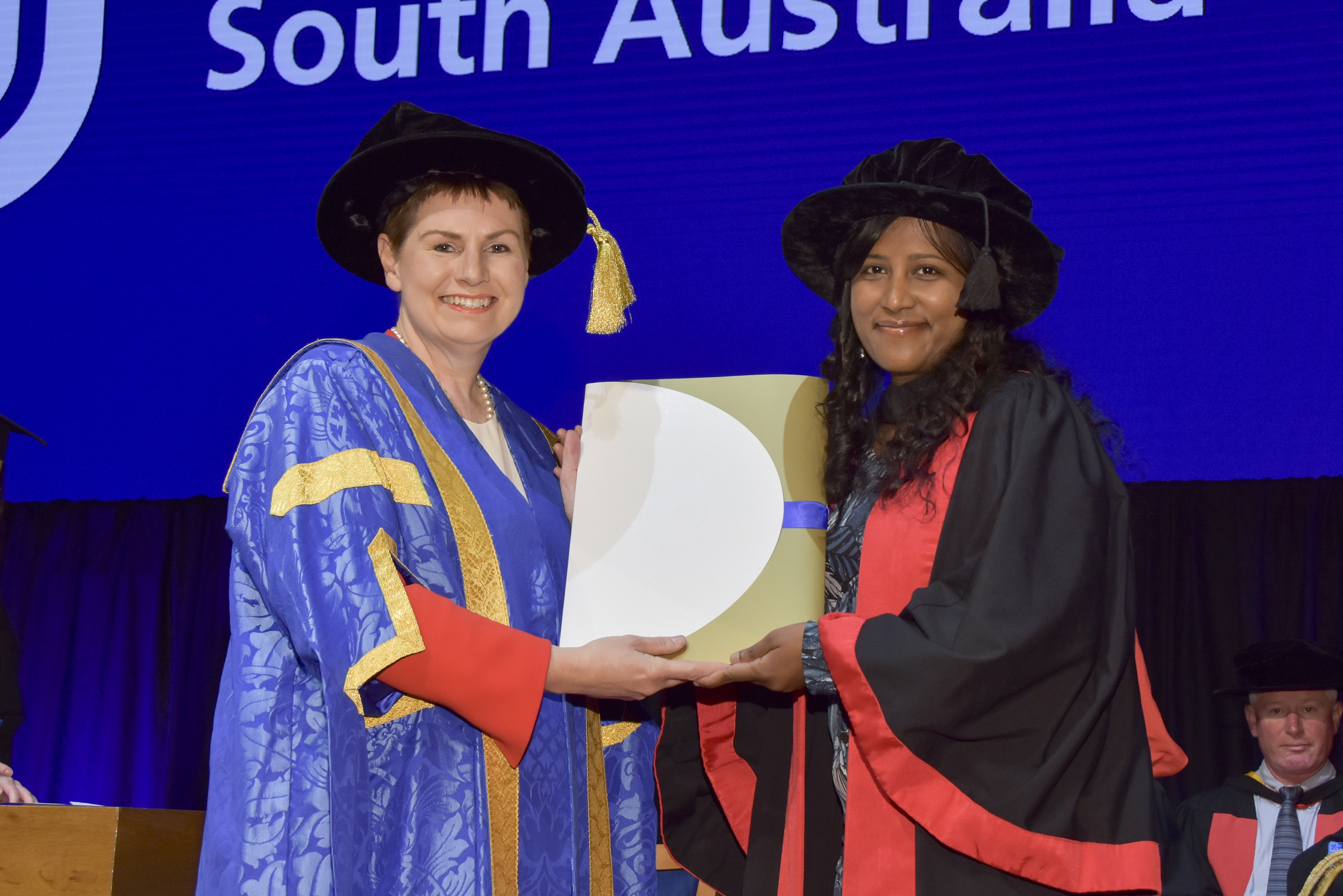 PATIENT WELLNESS
With help from our community we fund a number of specialised programs to help bring smiles, comfort and guidance to our patients across our hospitals. These programs also help open up opportunities of alternative therapies for those who are struggling and in need.
Art Therapy Program
With support from the Foundation, Yannanda services is helping to give young people alternative ways for seeking help with their mental health. Since 2014, Art Therapist Lynn Clayton has been bringing mindfulness and creativity together for her Art Therapy Program allowing young patients to freely express their feelings, thoughts and troubles in a safe space.
Music Therapy Program
Music Therapist Rob McGrigor has been switching traditional talk-therapy for African drumming to give support to young people seeking treatment through Yannanda services at the Toowoomba Hospital since 2014. For many young people visitng Yannanda the Music Therapy Program is the very first regular therapy they have engaged in and is helping to set the scene for what it's like to be in a theraputic space.
Delta Dog Therapy Program
The Delta Therapy Dogs Society of Australia is a not-for-profit organisation that brings the joy of animal companionship and acceptance to patients of our hospitals. Currently we provide funding for Delta Dog volunteers and their dogs to visit patients at Baillie Henderson Hospital and young people at Yannanda services at the Toowoomba Hospital.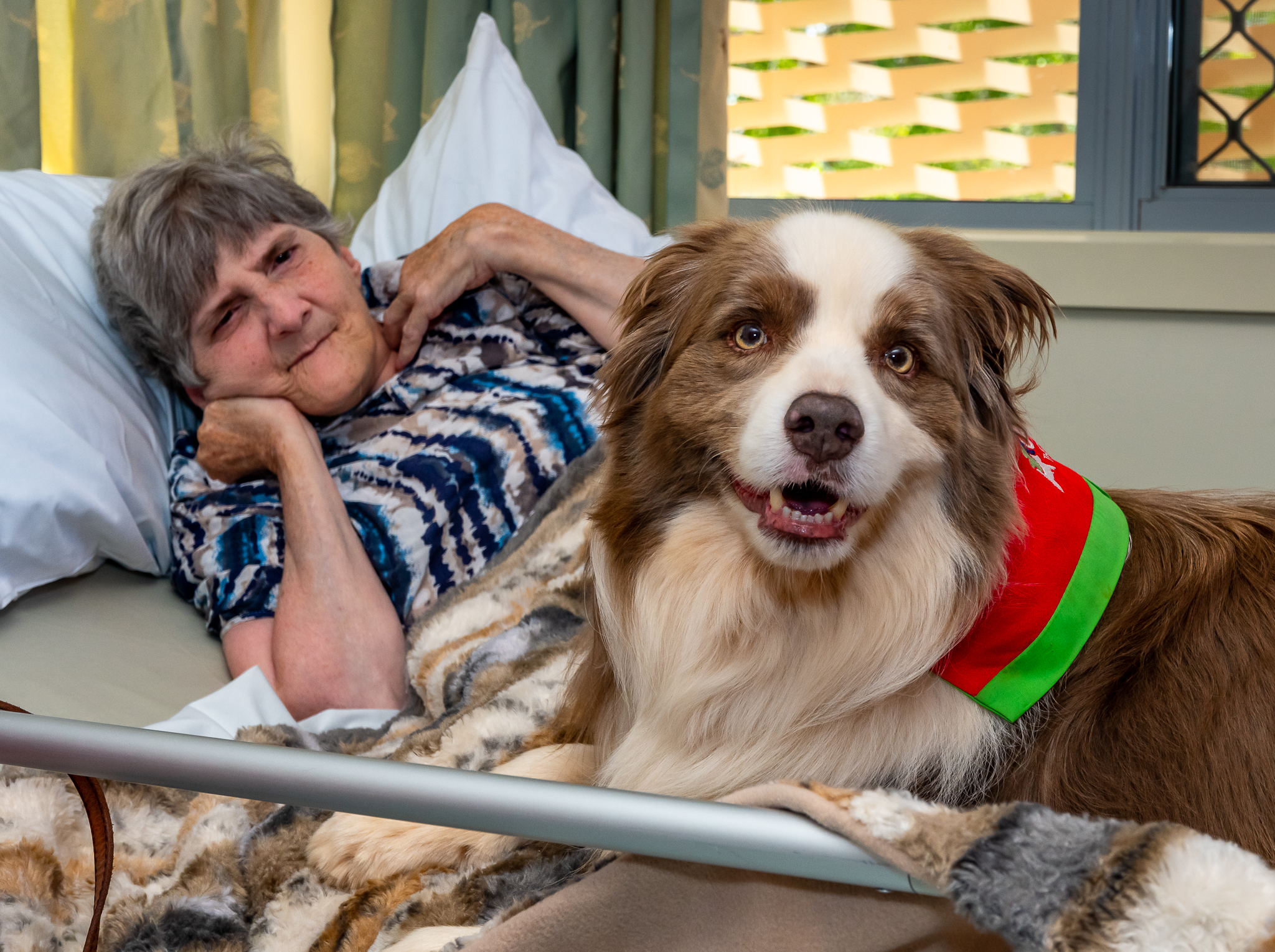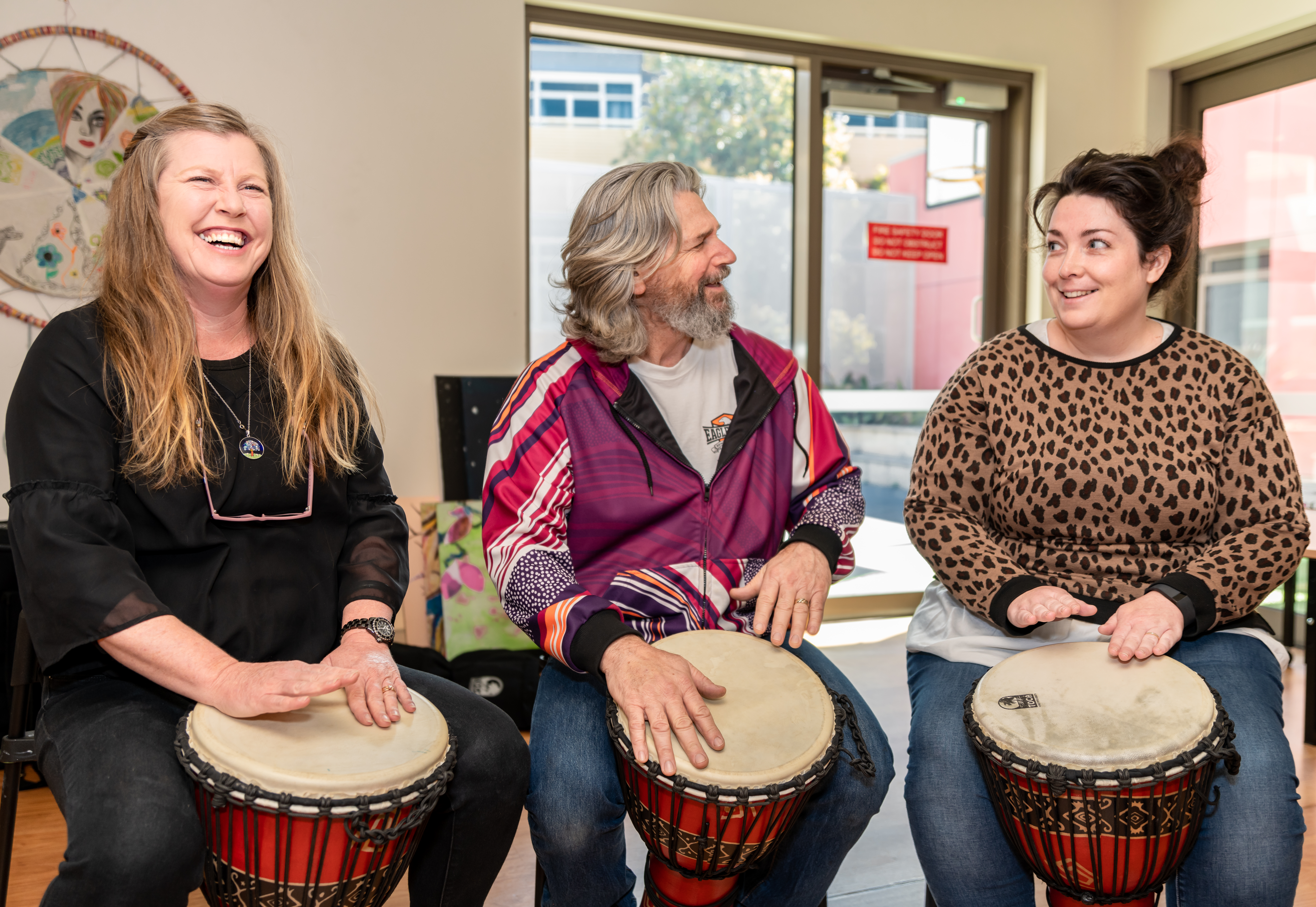 COMMUNITY WELLNESS
At the Toowoomba Hospital Foundation we believe that a healthy community, is a happy community.
We want our patients, their families and the wider community to live the healthiest, happiest lives possible.
That's why we've partnered with some of our mates to deliver you a FREE Community Wellness Calendar! Each Tuesday we'll bring in the experts to help you with mindfulness, planning for your future and how you can make small changes to keep fit and healthy.

FREE SUNSCREEN TRAILER FOR HIRE
The Foundation is helping our community find easy ways to stay smart in the sun with our free Sunscreen Trailer. If you have a local event or outdoor community activity coming up our Sunscreen Trailer is the perfect solution to keeping the sun's rays at bay while out and about in our region. Free to hire for all community groups, organisations, event committees, schools, sporting clubs and local businesses.
To book our free Sunscreen Trailer please fill out the below form.
TOOWOOMBA HOSPITAL MUSEUM PROJECT
The Toowoomba Hospital Foundation is the proud custodians of many artefacts dating as far back as the opening and operation of the previous Toowoomba General Hospital, the Mother's Hospital and Baillie Henderson Hospital as well as many present day items and memories.
We have great plans to turn this collection into a wonderful Museum for our community and visitors to the region, to visit and discover some of the amazing stories and history of our Health Service.
If you are interested in joining our Toowoomba Hospital Museum Project Committee please contact us.