WELLNESS
The Toowoomba Hospital Foundation strive to assist both patients and the wider community achieve a greater sense of wellness.
PATIENT WELLNESS
With help from our community we fund a number of specialised programs to help bring smiles, comfort and guidance to our patients across our hospitals. These programs also help open up opportunities of alternative therapies for those who are struggling and in need.
Art Therapy Program
With support from the Foundation, Yannanda services is helping to give young people alternative ways for seeking help with their mental health. Since 2014, Art Therapist Lynn Clayton has been bringing mindfulness and creativity together for her Art Therapy Program allowing young patients to freely express their feelings, thoughts and troubles in a safe space.
Music Therapy Program
Music Therapist Rob McGrigor has been switching traditional talk-therapy for African drumming to give support to young people seeking treatment through Yannanda services at the Toowoomba Hospital since 2014. For many young people visitng Yannanda the Music Therapy Program is the very first regular therapy they have engaged in and is helping to set the scene for what it's like to be in a theraputic space.
Delta Dog Therapy Program
The Delta Therapy Dogs Society of Australia is a not-for-profit organisation that brings the joy of animal companionship and acceptance to patients of our hospitals. Currently we provide funding for Delta Dog volunteers and their dogs to visit patients at Baillie Henderson Hospital and young people at Yannanda services at the Toowoomba Hospital.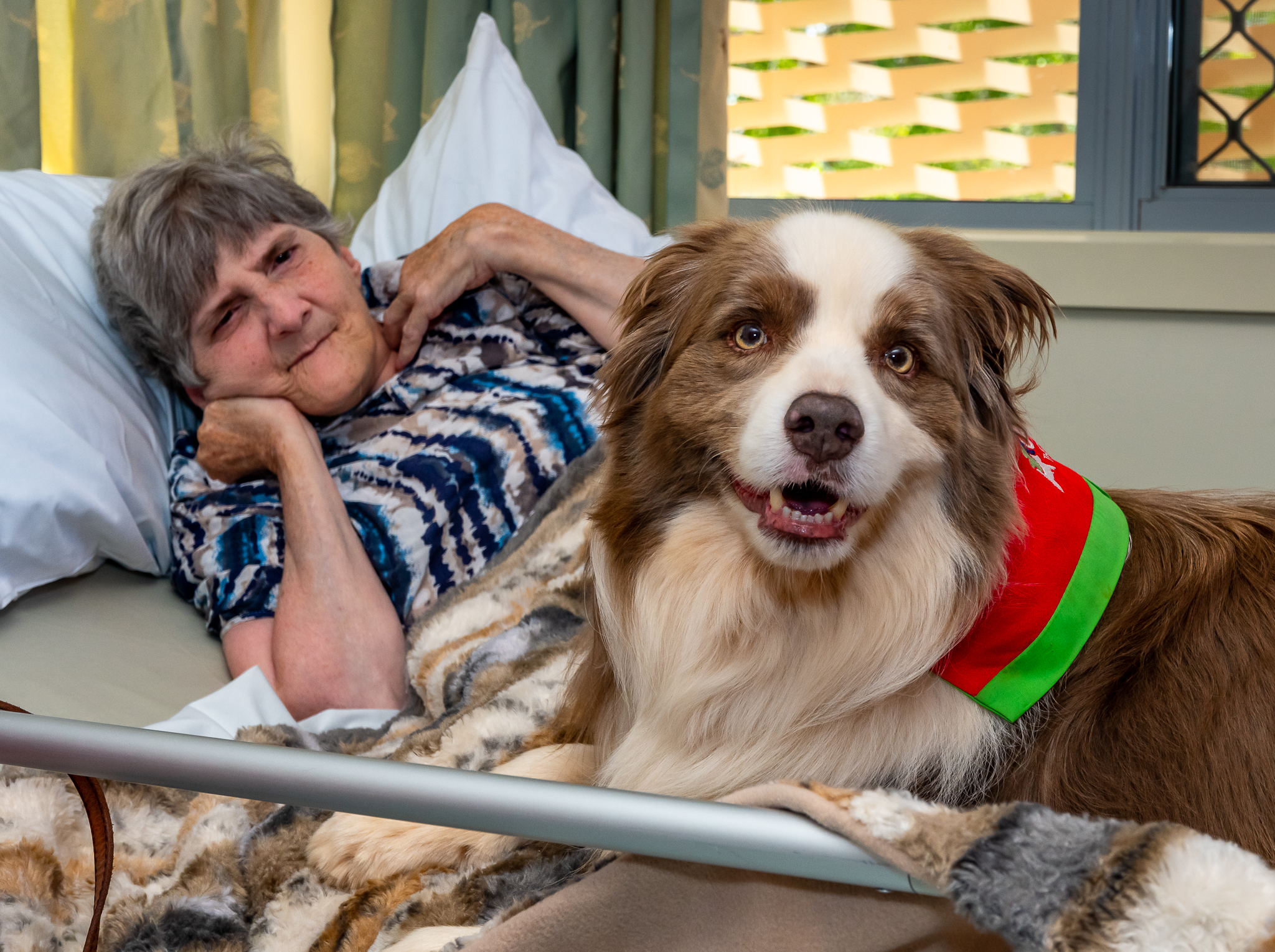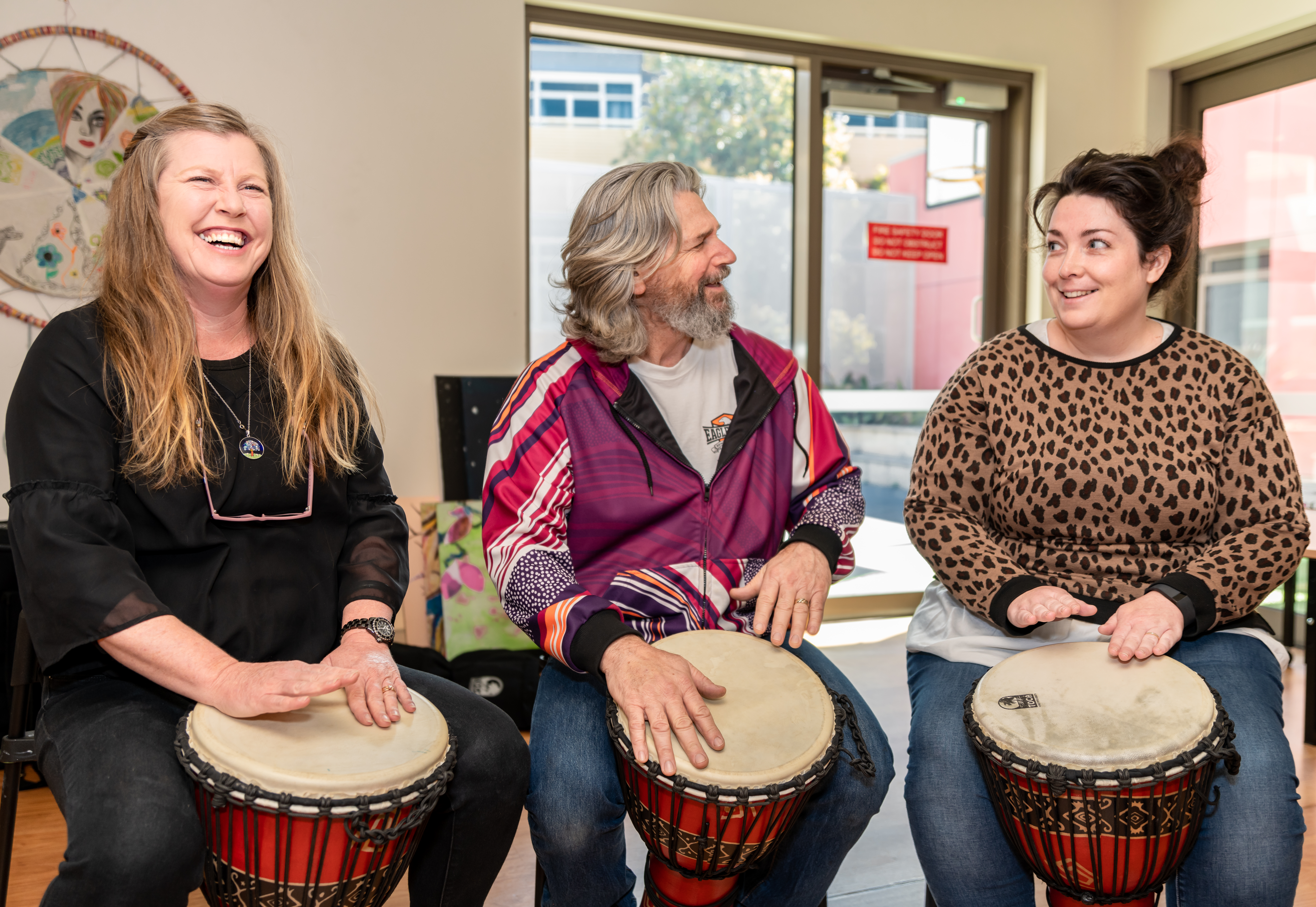 FREE SUNSCREEN TRAILER FOR HIRE
The Foundation is helping our community find easy ways to stay smart in the sun with our free Sunscreen Trailer. If you have a local event or outdoor community activity coming up our Sunscreen Trailer is the perfect solution to keeping the sun's rays at bay while out and about in our region. Free to hire for all community groups, organisations, event committees, schools, sporting clubs and local businesses.
To book our free Sunscreen Trailer please fill out the below form.