HOW YOUR SUPPORT HELPS
Since our inception, the Toowoomba Hospital Foundation has gifted millions in funding and donations to the Toowoomba Hospital, Baillie Henderson Hospital and Mt Lofty Heights Nursing Home leading to better outcomes and opportunities for our staff, our patients and their families.
Your support has helped us improve the quality of care of patients, invest in the newest and latest equipment and helped medical staff advance treatments for the countless people who are treated by our hospitals every year.
These are just some of the beautiful and caring ways in which your generosity has helped make a real and lasting difference to patients.
ROBOTIC SEALS PROVIDING THERAPY TO DEMENTIA PATIENTS
In 2018, the Toowoomba Hospital Foundation with help from our community brought smiles to the faces of dementia patients and staff at the Toowoomba Hospital donating three fluffy robotic seals. Certified as the World's Most Therapeutic Robot6 by the Guinness World Records, the seals provide therapy by reducing loneliness and stress and improving social interactions between patients and staff.
Valued at $7,850 each, the seals can actively seek out eye contact, respond to touch, cuddle with people, remember faces, and learn actions that generate favourable reaction.
This vital purchase was made possible through funds donated from Toowoomba's Christmas Wonderland.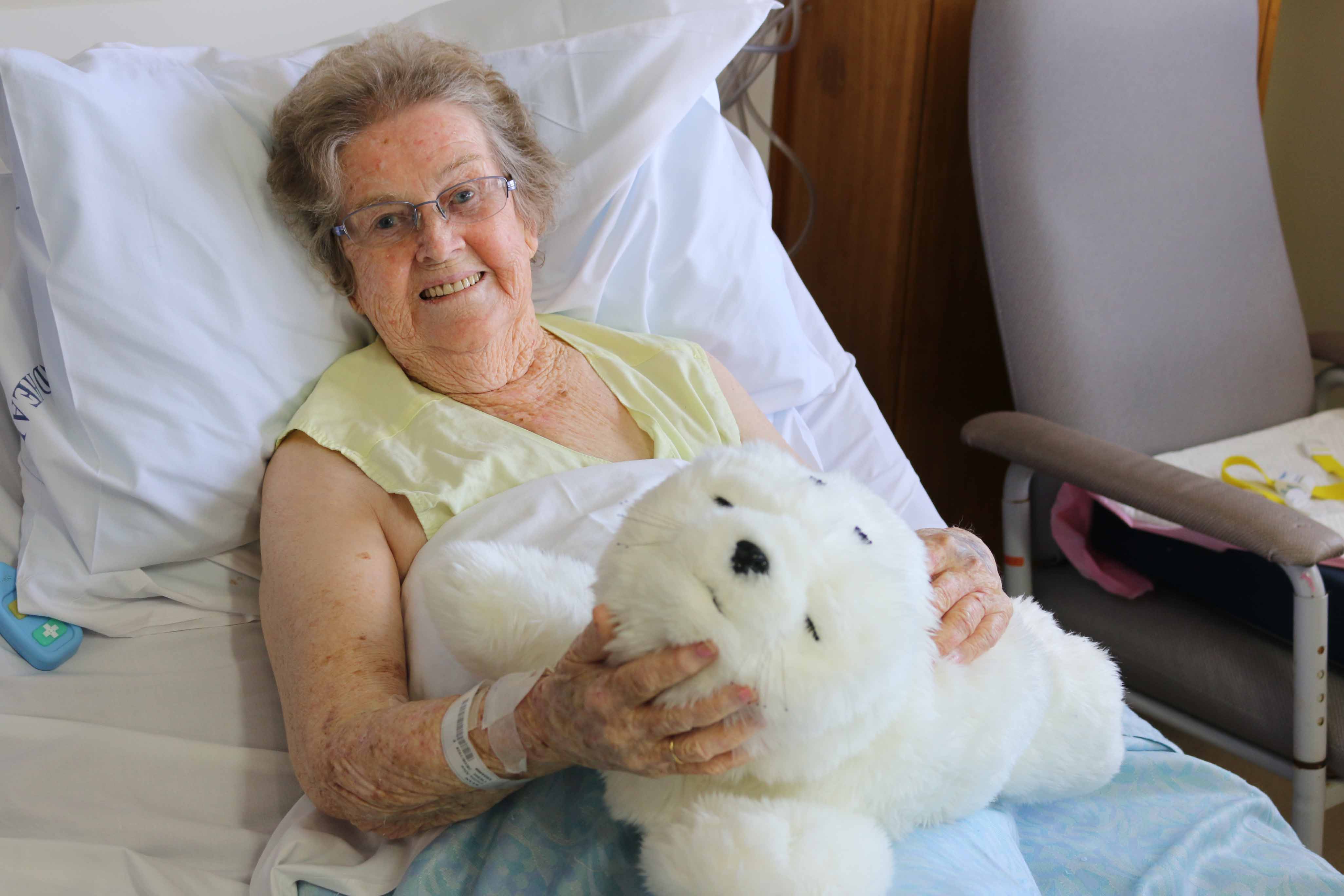 VENESSA'S GIFT TO ONCOLOGY
Armed with plenty of passion for a cause she deeply cares about, Venessa braved the shave to raise funds for vital equipment for the Toowoomba Hospital.
Thanks to her incredible efforts and big heart the Cancer and Oncology Unit is now home to two brand new Mobile Air Pressure Chairs, helping patients going through treatment, terminally ill or nearing the end of their life.
With help and support from her Pittsworth community Venessa raised nearly $5,300 for our region's brave cancer patients and she encourages anyone fundraising for a national cause should consider giving back locally.
"It's just such a great feeling to know that everything stays local and helps your local community."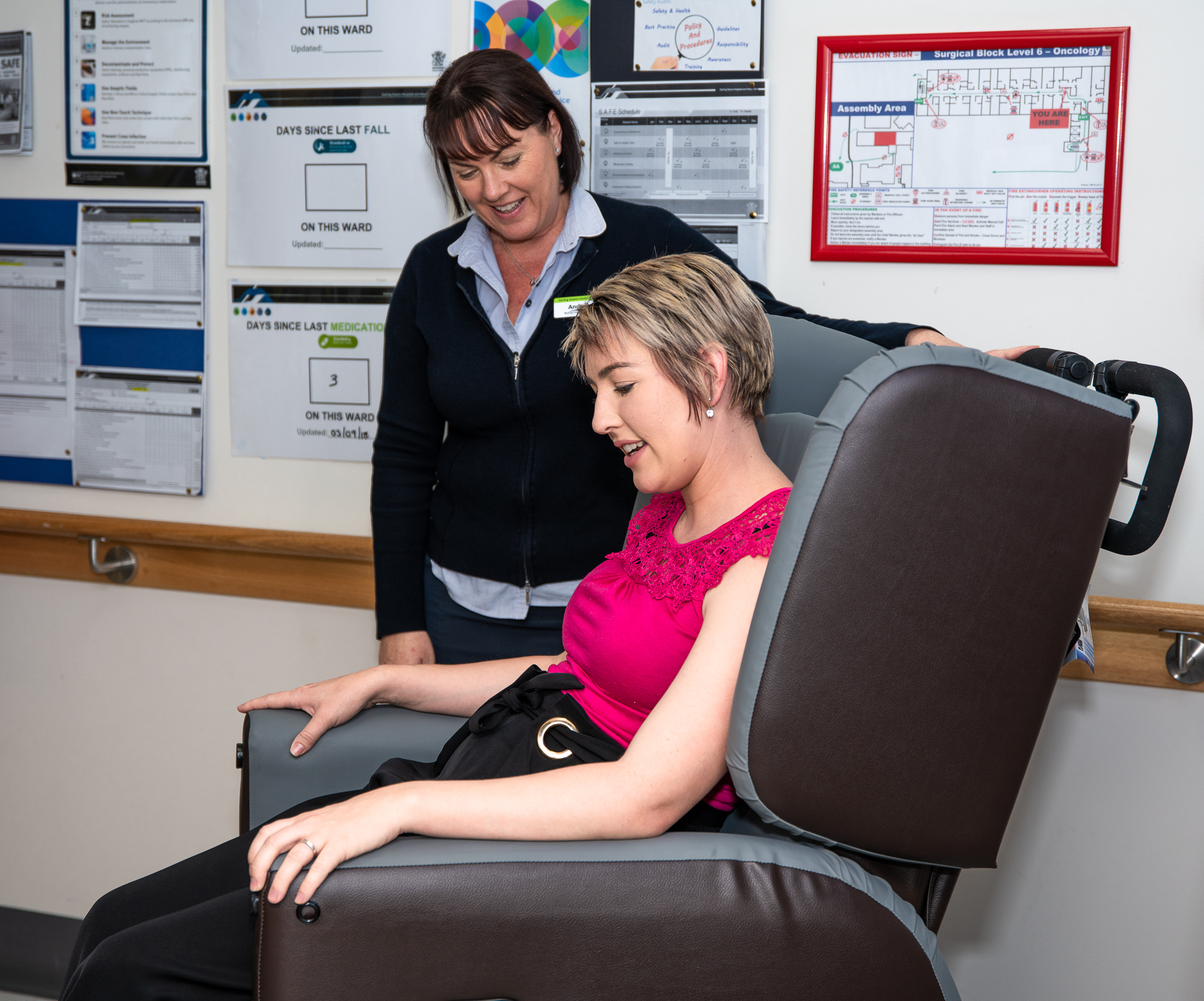 NEW HEAD COIL BRINGS RELIEF FOR LACHLAN
Lachlan Miles is no stranger to our Emergency Department and Ambulance crews. He suffers from a severe form of epilepsy meaning he can have several seizures a day and many trips to the Toowoomba Hospital every week.
Despite his 'frequent flyer' status, Lachlan has always kept a smile on his face and a wicked sense of humour. It was his bravery and spirited personality that inspired local mum Tess Bourke to do what she could to help the Miles family.
Thanks to the fundraising efforts of Tess Bourke and a generous donation from WPM Sheet Metal Works Toowoomba, the Foundation was able to donate a $15,000 Transmit-Receive Coil for the Toowoomba Hospital MRI Unit. Meaning, Lachlan and patients just like him with stimulators can now have their medical imaging done right here in Toowoomba.
"It means I don't have to go to Brisbane and on those long drives," says Lachlan.

FACT
The Toowoomba Hospital Children's Appeal was first conducted in 1999 and raised $16,000 for the purchase of medical equipment for the children's ward at the Toowoomba Hospital. Since then, over $1.5 million has been raised through the appeal in support of children's health.

FACT
Each year, the Toowoomba Hospital Foundation join forces with our mates at Triple M for the Give Me 5 For Kids (GM5FK) Appeal, raising funds for the Toowoomba Hospital's paediatric ward. In the last 5 years, the appeal has raised over $422,000.

FACT
The Toowoomba Hospital Foundation's largest ever donation was made in 2015, with the Foundation contributing $1 million to the Toowoomba Hospital Endoscopy Unit expansion.

FACT
Since its inception in 1991, the Foundation has provided close to $8 million of funding to the Toowoomba Hospital, Baillie Henderson Hospital and Mt Lofty Heights Nursing Home.

FACT
A $118,000 donation from the Foundation funded the Toowoomba Hospital's very first clinical cancer trials unit and clinical trials nurse in 2016.

FACT
The Foundation's first donation to the Toowoomba Hospital was a $400 breast pump in 1994.
APPLY FOR FUNDING
Staff of the Toowoomba Hospital, Baillie Henderson Hospital and Mt Lofty Heights Nursing Home can apply for funding.
Find out more